Cloud-based Services Aren't the Future, They Are NOW
File sharing & sync solutions
Document management system
Synchronize data from any device
Guarded VPN services
Streamline internal communication
Integrate apps with Office 365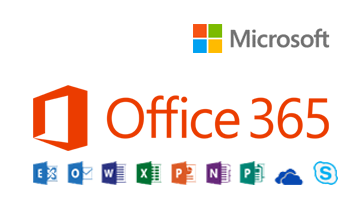 RedShift Technologies will guide you to the right plan with Microsoft that fits your business or enterprise needs. The power of Microsoft in the Cloud will help your teams and business:
Increase productivity and collaboration
Streamline processes
Communicate more effectively
Work from any device with synchronized data
Connect teams through email, calendars, contacts, and tasks
Automate business processes
Secure access and data protection
Guards against unsafe attachments, suspicious links, and malware



Microsoft Azure is an ever-expanding set of cloud services to help your organization meet your business challenges. It's the freedom to build, manage, and deploy applications on a massive, global network using your favorite tools and frameworks.
SharePoint is a web-based collaborative platform that integrates with Microsoft Office. It is a document management and storage system that is highly configurable. It offers enhanced security, effortless collaboration, better productivity.
Microsoft Teams is a unified communications platform that combines persistent workplace chat, video meetings, file storage, and application integration. The service integrates with Microsoft Office 365 suite.



ShareFile is a content file sharing, collaboration, and syncing solution that supports the needs of small and large businesses. The company also offers cloud-based/on-premise storage, virtual data rooms and client portals.
Proofpoint provides software for inbound email security, outbound data loss prevention, social media, mobile devices, digital risk, email encryption, electronic discovery, and email archiving.
Dropbox is a cloud storage service, which means you can copy your files to the cloud and access them later, even if you're using a different device.