Employees are the First and Often Last Line of Defense
Comprehensive
Network Protection
Next Generation Firewall systems
Protected workstations / servers
Ransomware, fines, penalties, etc.
$250k / $500k / $1M in coverage
Year-round cyber security training
Identify employee vulnerability
Small to mid-sized businesses can achieve the highest level of centralized managed and synchronized security with SOPHOS products. RedShift Technologies guides you in making the right investment decision to match your business needs and demands for cyber-security.
SOPHOS OFFERS SIMPLIFIED SECURITY BY COMBINING:
Advanced Threat Protection
Always on Encryption
Firewall Synchronized security and appliances
Cloud Optix simplifies compliance, governance and security monitoring
Next-Gen Endpoint Protection intercepts malware and ransomware
Constant researching of emerging strains of malware
Anti-malware protects your systems from Trojans, spyware, worms and viruses
SOPHOS has a 97% satisfaction rating from current customers.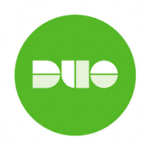 SonicWALL offers complete cyber threat management
Successful threat protection and prevention happens when all aspects and end-points of your network and systems are included in your proactive planning.
Secure Access Starts with (ZERO) Trust
Duo's trusted access solution is a user-centric zero-trust security platform for all users, all devices and all applications.


Managed IT Services and Technology Support
Proactive Managed IT: Increase efficiency, eliminate downtime and turn your network into an investment, rather than just an expense.
The Best Way to Manage Passwords
LastPass is a password manager that stores encrypted passwords online. Just remember your master password and LastPass remembers the rest.